Aero Luxury Townhomes Ratings and Reviews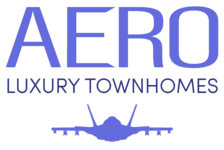 2800 N Hill Field Road

,

Layton

,

UT

,

84041




(385) 424-3617




https://www.aeroluxurytownhomes.com

See what other people are saying about our modern townhomes in Layton! At Aero Luxury Townhomes, we value all our residents voices, and can not wait for you to experience our luxury Layton townhomes for yourself. If you have any comments or suggestions, feel free to let us know! We appreciate the feedback, good or bad, and want to make your experience at Aero Luxury the best it can be.
---
C
Caroline High
11/17/2021
Beautiful building. The manager made the application process breezy & was super accommodating.
C
Campbell Turner
11/17/2021
Such a beautiful property! Management is great and very accommodating. Erin does a great job. Maintenance gets back to us very quickly and helps us with everything we need.
L
London Kendrick
11/17/2021
Such a great place to live! Love it!
V
Victoria San Miguel
7/28/2021
The new manager at Aero Luxury Townhomes is so great!! She was able to get back to me right away about some of the questions I had regarding the complex and was very personable.
N
Natalie Mozer
7/27/2021
The new property manager Erin has been great! Answers all my emails quickly and any maintenance problems get taken care of right away. Great place to live. Nice townhomes.
N
Natalie Little
7/27/2021
Beautiful community to reside at! Centrally located and Erin is a wonderful manager and quick to respond to any questions or needs. I highly recommend!
Great location, so close to everything! Great customer service super responsive!
K
Kristina Mari
7/27/2021
Beautiful townhomes and great customer service. This property is pretty close to i15 and right off of the south gate for HILL AFB.
R
Rebekah
7/27/2021
Verified Resident
The staff at Aero is amazing. They are always friendly and ready to help in any way they can. Excellent customer service!
I absolutely love these townhomes! They are GORGEOUS!! The property manager Erin is such a kind person and knew every answer to my 30 million questions. She didnā??t make me feel rushed and took so much time to help me it was way above what I was expecting! I think this place was just built cause itā??s super modern.
J
Jackson Murdock
4/25/2021
Beautiful Home and amazing location to base, only bad thing is the management of the complex. It is difficult to get into contact with him and get a response.
M
Michelle Rasmussen
1/9/2020
I went to tour these and first of all, the manager was super accommodating. It was after work hours and she came back to give me a tour. So that was nice. I really liked the location. It's SO centrally located and very close to either I-15 or Highway 89. The living area is breath taking. These are luxury and I feel in love. However, they were a little out of my price range when all is said and done. I needed a 3 bedroom, and it was just too expensive so I had to go with something different. But I would have preferred these, they are REALLY nice and the floorplans were great!
I love the set up and how kind the management and maintenance team is! The property manager has been very helpful with information and making us feel at home. We have never had a problem with them and if we have any questions they are quick to answer and help! By far the best townhomes around.
B
Bill Knowlton
10/7/2019
Modern, yet very functional and livable. The interior floor plans are the best in any townhome design I've seen in Utah. It's proximity to the South Gate of Hill Air Force Base makes it a convenient residence for Base Personal, and those working in support industries. Highly recommend.
C
Chelsye Saulsberry
6/6/2019
Aero Townhomes are amazing. They have all the space and upgrades I love in my new home! I choose this place for the location and it has exceeded all my expectation. I would recommend this place to everyone looking for Luxury in Layton!